Pizza Head Ace 23 Assignment
Make pizza healthy with this low-carb cauliflower pizza crust. You only need 6 ingredients!
I was planning to share a quinoa, kale and tofu skillet recipe this morning, however plans changed after I had one bite of the pizza I made last night for dinner.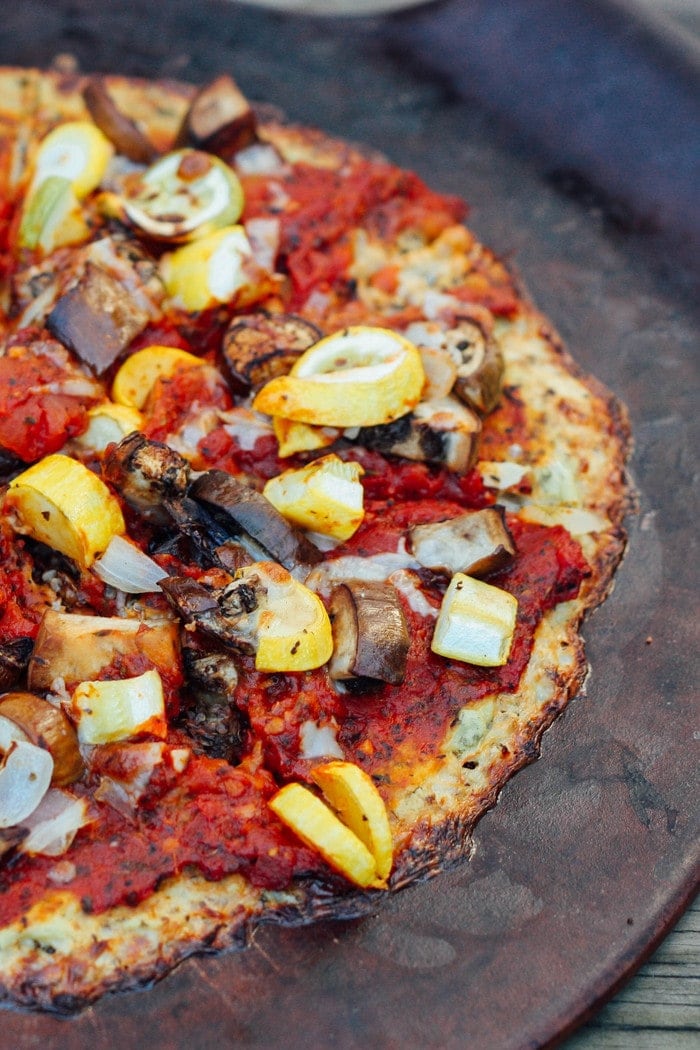 Don't get me wrong, the kale and tofu dish is great (I'll still post the recipe sometime this week). However, this pizza isn't your average pie and judging from the response I got when I posted an Instragram photo on Facebook last night, the recipe needed to be shared right away. The thing that makes this pizza so unique is that the crust is made out of cauliflower — yes, the vegetable!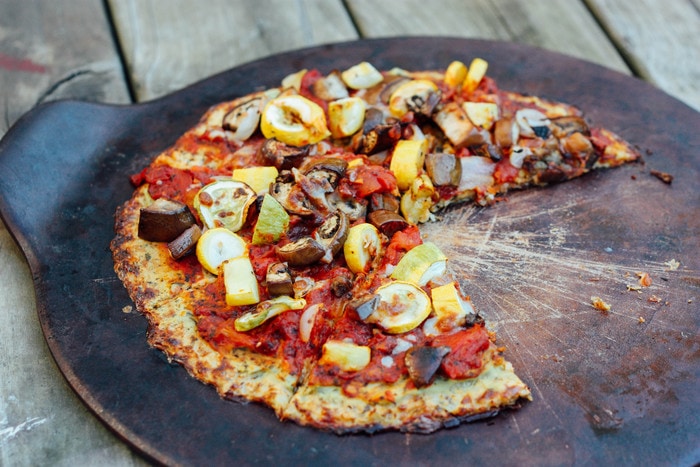 I honestly can't remember when or where I first saw the idea for cauliflower pizza crust (probably Pinterest), but I know that it has been done many times before. I was a little skeptical about using cauliflower to make a pizza crust, but trust me when I say that it's pretty amazing. You can taste the cauliflower flavor (which I like) but it still tastes just like pizza — cheesy and delicious. The edges of the crust even get a little crunchy like regular pizza does.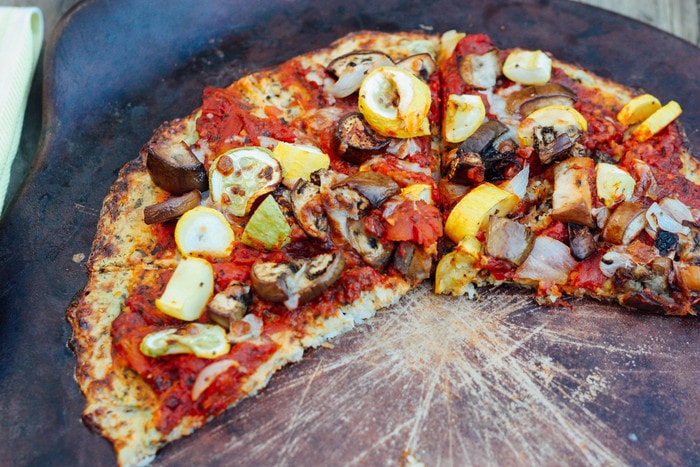 So yes, pizza CAN BE healthy! If you cut this crust into 8 slices, each piece of crust (without toppings) has only 50 calories, 2 carbs and 5 grams of protein! There's no need to feel guilty about eating a few slices, several times a week. 🙂
Watch this video to see just how easy it is to whip up this healthy pizza:
You can top the pizza with whatever you like, just make sure the toppings are already cooked since you'll only be broiling the pizza for a few minutes. I like using homemade pizza sauce, sautéed onions and peppers, basil and an extra sprinkle of shredded mozzarella. The crust already has cheese so you don't need much on top. Also keep in mind that the cauliflower pizza crust is less firm than most regular dough-based crusts so you don't want to weigh it down with a ton of ingredients. Keep is simple.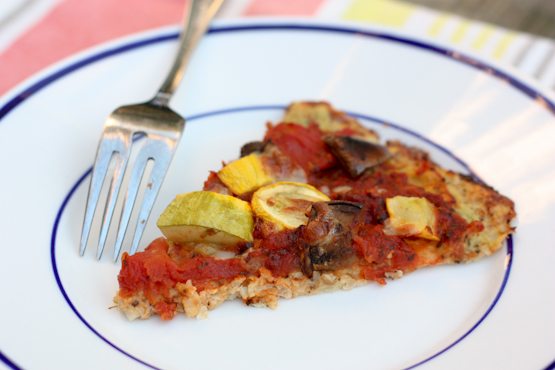 Overall I LOVE this pizza and make it anytime I'm craving pizza. I hope you all enjoy it as much as I do!
Filed Under: Healthy Food, Recipe
Like what you see? Check out these posts -
ACE Team 2
Meeting 2 – November 14, 2017
Team 2 had a very informative second meeting this week. While the group was eating dinner, HDR gave a presentation about site analysis and its importance in selecting locations and developing designs. Zach showed an example of a site analysis for Goose Island in Chicago. The analysis included considerations for area needs, transportation possibilities, and zoning requirements for the island. This information was then used to propose ideas for potential development of the area.
The site analysis discussion then led into an introduction to the CIRT (Construction Industry Round Table) national competition. The theme for this year is urban block revitalization, which has a goal of transforming a formerly loved urban block. The design should enhance new living, stimulate civic appropriation systems, revive old usages, encourage new activities, and enhance job development, all at a reasonable cost. The final submission will require 1-2 A1 Boards with drawings, photographs of physical models, snapshots of 3D models, brief written explanations, and a narrative of the design process. This is dude on March 7, so the group has less than four months to complete the project– a lofty but achievable goal.
The site for group 2 will be Woodland/63rd and Cottage Grove Green Line Station, which HDR is currently working on. Currently, the area is run-down and in need of revitalization. There are 6 possible areas that can be developed, shown in the graphic below. The group decided to choose three of the sites and develop them for the national competition.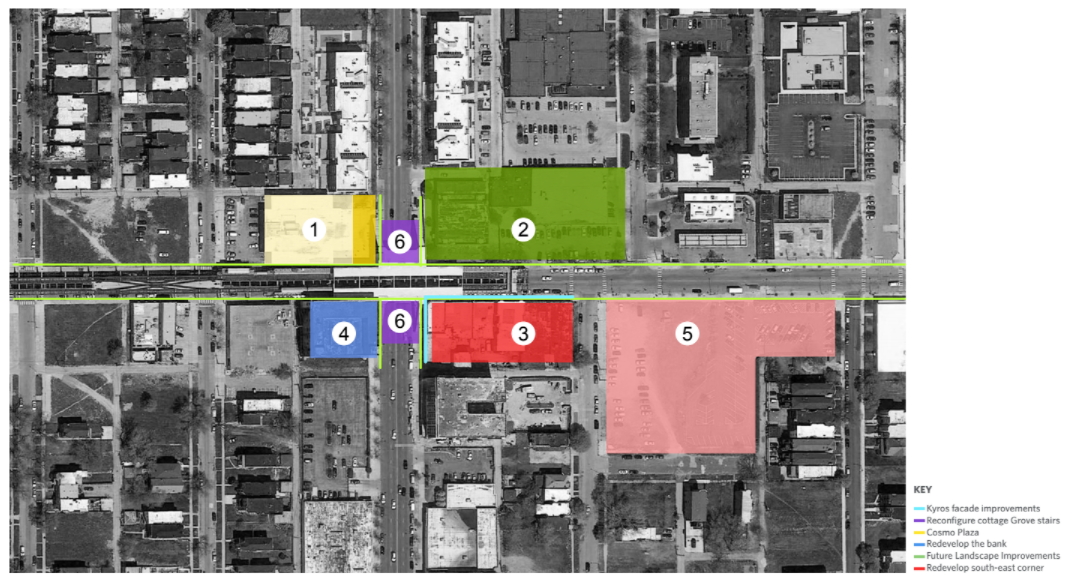 Students then used the information learned in the site analysis presentation to start the planning process for the site. Encouraged to get all their ideas on paper, students sketched and wrote anything that came to mind in an effort to get as many ideas out there as possible. Even with a limited time of 15 minutes, it was incredible how many ideas were developed and presented. This was a great way to get the ball rolling for the national competition and get everyone thinking about what they'd be interested in designing.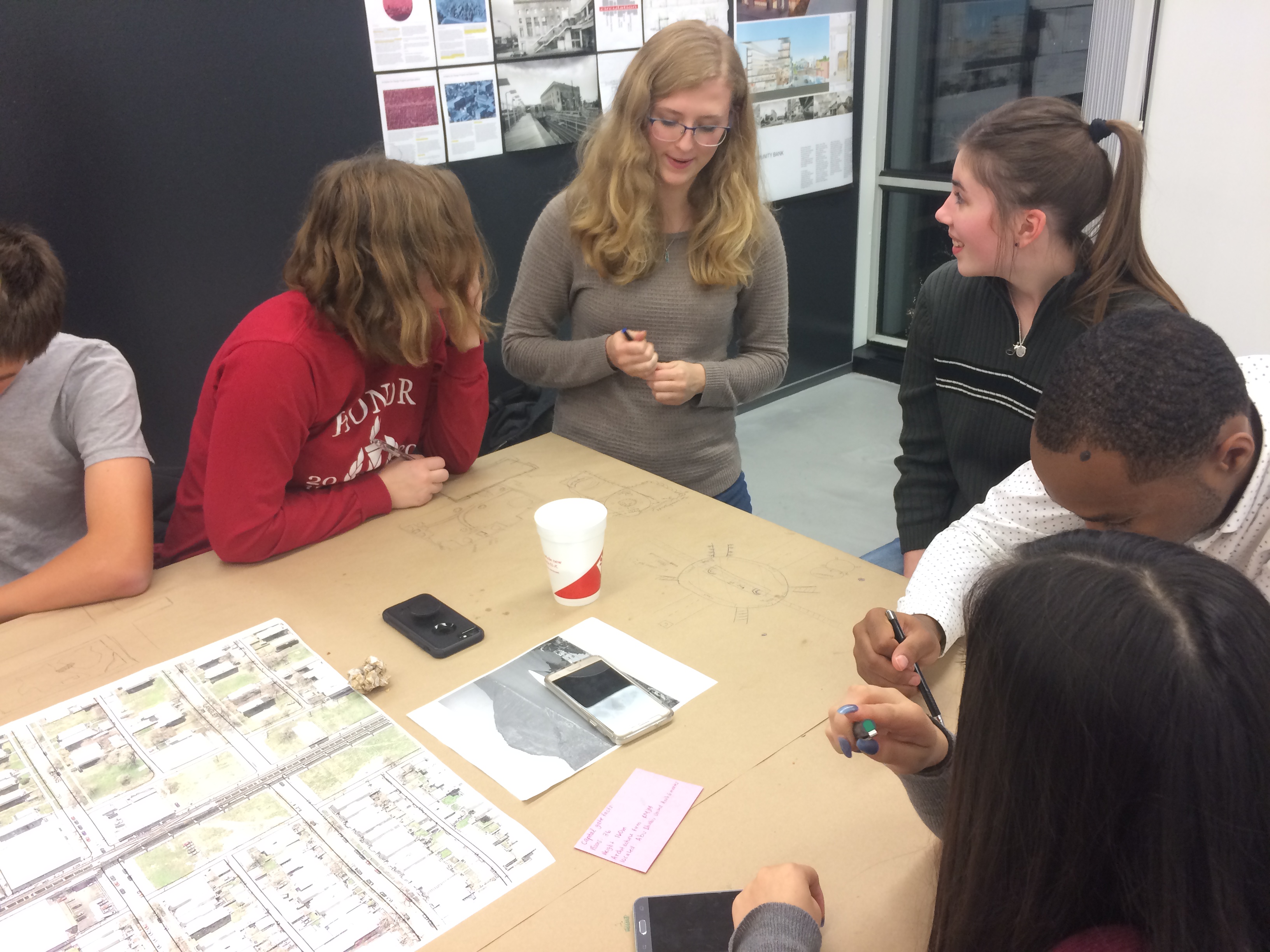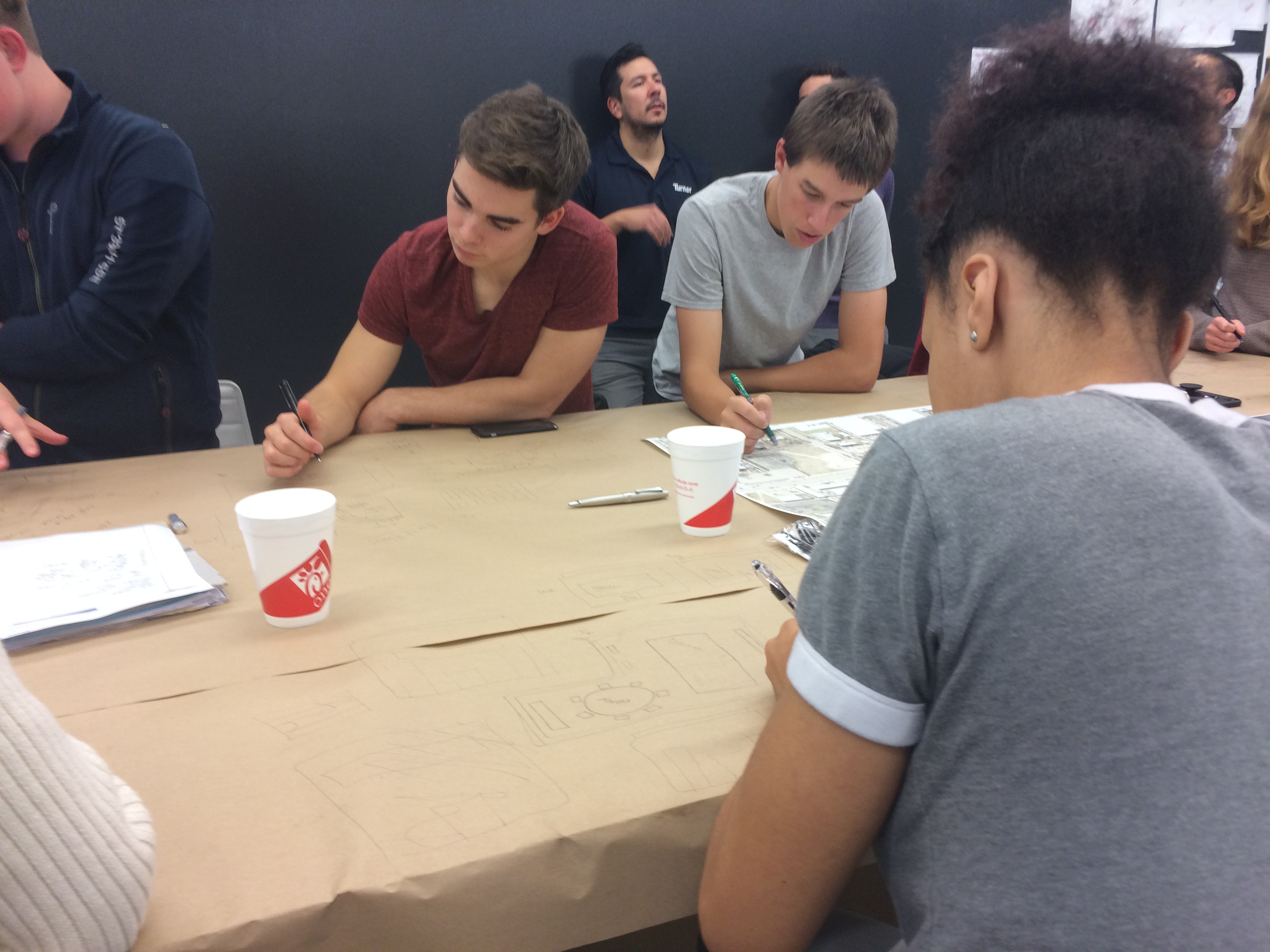 Team 2 wrapped up the meeting by advocating for which three of the six sites to design for the competition and ultimately voting. Stay tuned for results!
Up next: construction activity; bubble diagrams.